Biography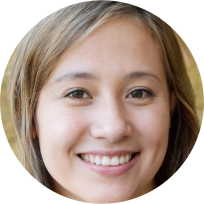 Hi I am Lillie Martinez. I am a management graduate and have worked as a recruitment consultant for 7 years. I have a 4 years old daughter and I stay at home to spend time with her and blog about my passion for beauty & makeup.
Be Streets Live started in Feb 2012. Makeup, Nail Polish, and beauty in general are my personal obsessions and to share my passion with like-minded people I decided to start this blog. I am absolutely and obviously NOT a makeup artist. I don't claim to be. Makeup is FUN and I think it's awesome to have an outlet to share that fun with others.
Be Streets Live has grown leaps and bounds in the past 5 years and has carved a niche in the blogging world.
For PR requests/ readers queries write to me at : [email protected]
Note : If anyone approaches you pretending to be me from any email id other than above mentioned, ignore her or contact me. I wouldn't be responsible for any damage/ loss caused by the imposter.